I think that a lot of us who live in smaller cities can sometimes forget that while we may not live in a super city, our own city has a lot of hidden beauty that you just have to look for. I know that I tend to go on spurts where I will be looking for special spots in Winnipeg, like River Heights, but I've decided that I'm going to try and share one Winnipeg highlight a week! For those of you who don't know…
Winnipeg is an unknown to most people outside of Canada- you may know us for the Winnipeg Jets (our NHL team), for our Human Rights Museum, or just for being colder than Mars in the winter. However, we have a lot more to offer than just extreme weather! (See Folklorama, Islendingadagurinn, and Ballet in the Park for a small snapshot…) A lot of our architecture is in the brutalist style from the 1960s and 1970s, with stark and square concrete, but there are still a few architectural hidden gems here. River Heights is one of those gems…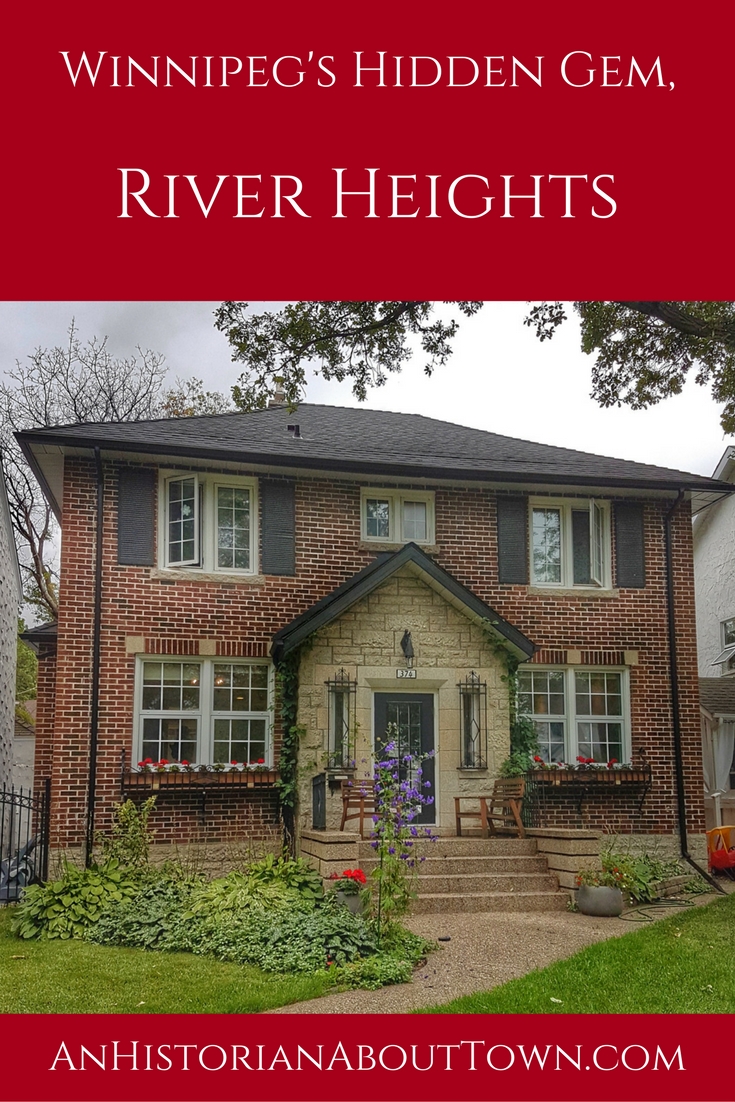 Winnipeggers have a bit of a complex when it comes to our fair city. It might have it's ups and downs, but I've been doing my best to celebrate everything that we have to offer! Sometimes appreciating what's around you is the best way to travel…


River Heights is a neighbourhood that is close to the centre of Winnipeg! It is one of the older neighbourhoods in the city, and definitely one of our more beautiful ones. I adore being able to wander around River Heights and take in all of the history. Many of the houses in these pictures date back to the First World War or even earlier. If you ever find yourself in Winnipeg and have a few hours to spend, make your way to River Heights and hit the pavement in some comfortable shoes in a blast from Winnipeg's past!


Something that stands out to me in River Heights is the fact that almost everyone keeps their garden and flowers colourful, trimmed, and organised! These houses are sometimes over 100 years old, but they seem as alive as ever with their flowers.


The bricks… Oh, the bricks!!


Something else I love? All of the statement doors. If I want nothing else in my life, I want a bright red door.


There is a huge variety in architectural styles in River Heights, some Tudor, some Spanish, some New England colonial. Somehow they all fit together very well, and make for a very charming neighbourhood.


But seriously, these bricks! I'm sure that a brick house has a ton of upkeep, especially one that is probably over 100 years old. However, I would totally be willing to undertake it if I had somewhere like this to live!


This one I love because a) it's adorable, and b) they have a Union flag on the front porch. No idea why but I support this!


Every city has it's hidden secrets that are unknown outside of it, but I think that Winnipeg's are particularly lovely. It's completely free to take a walk, and River Heights has a rich and full history here in Winnipeg. (Also, as a bonus, there are several westies in the hood, and if you take a stroll, you are almost guaranteed to see at least one…)
What hidden gems are in your city or town that you want people to know about? Please let me know in the comments!
Until tomorrow,
The Historian!
Facebook | Twitter | Instagram | Pinterest | Bloglovin'