Currently the Duchesses of Cambridge and Sussex tend to steal the royal spotlight when it comes to Christmas. Who is wearing what, who is staying where, and whose family is supposedly coming are all asked. However, the Windsor dynasty does have many strong Christmas traditions begun in the early twentieth century that have continued through to this day! The Windsors are certainly an interesting family, and their familial traditions really are, too. These are some of my favourite Windsor Christmas traditions that you can still see today!
The Windsor dynasty has seen incredible changes. From George V (1910 to 1936) in the very early twentieth century to George VI (1936 to 1952) leading Britain through World War II, and finally Elizabeth II now in 2018. Technology, society, and communication have all drastically changed in these 110 and the monarchy has had to evolve to keep up!
Church at the Church of Saint Mary Magdalene
Why is this particular service so important? It is one of the few occasions that we royal watchers get to see the whole royal family out and about in a fairly casual manner. People gather to watch the royal family walk from their house on the Sandringham estate to the church, and we are all always ready and waiting to see what everyone is wearing! Now that Prince Philip has retired from public life, this is often one of the only chances to spot him. And although many of us (myself included) are not religious, I think that this is a lovely tradition of time together.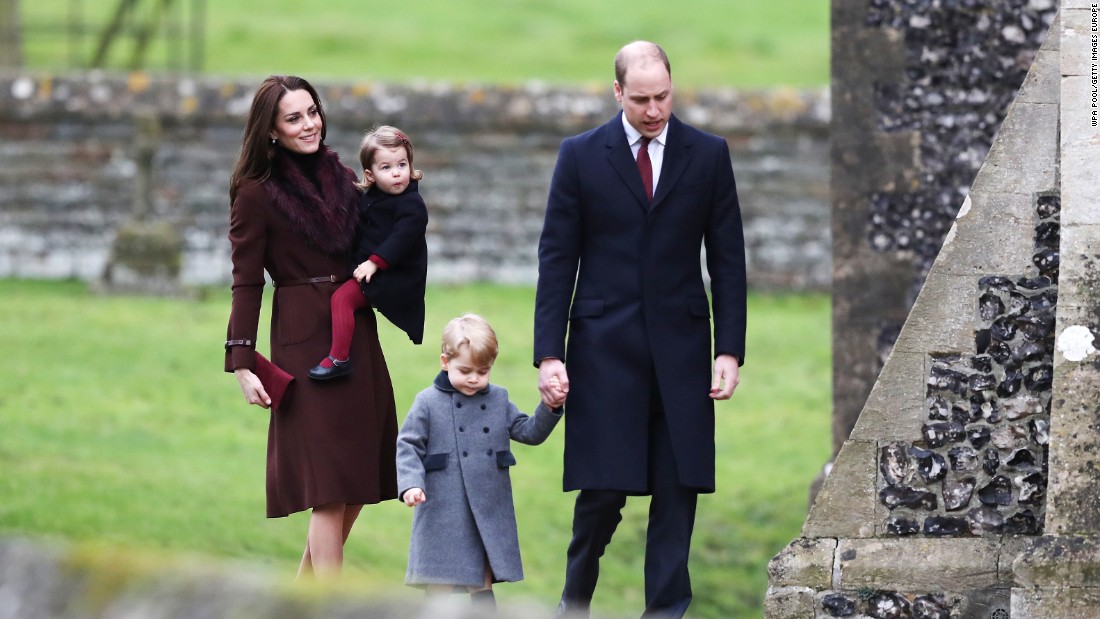 Via CNN
The Christmas Broadcast
The Christmas broadcast is certainly my favourite royal Christmas tradition to this day, as we can all take part in it. The Christmas broadcast began with George V in 1932, to address all of his subjects across the Commonwealth and Empire. Originally, the King thought it would only be a one-time broadcast but it was so successful, it continued on! He was incredibly nervous when speaking, and did several tests to determine where the best spot for the microphone was. (Cooling, A Royal Christmas, 126-127) George VI continued with the tradition, and the nerves tended to get to him as well.  His stutter is well-known (The King's Speech, anyone?) and the broadcast wasn't exactly his favourite thing to do, but he persevered. It finally became an annual tradition in 1939 with the outbreak of WWII, and has happened every Christmas since!
Queen Elizabeth II's broadcast has made some changes- when she first took the throne in 1952, she carried on with the Christmas broadcast from her father on the radio. However, in 1957 the first televised broadcast was made for her subjects to see her in home directly. Each Christmas Day, the broadcast is now streamed live on social media, and you can wach it on the Royal Family's Facebook and Youtube pages. I love that we can be brought into the tradition!
What is your favourite Windsor Christmas tradition?
Cheers,
The Historian
Facebook | Twitter | Instagram | Pinterest | Bloglovin'