Although Dublin is home, I am always enchanted by London. There is something unique about it to me, the modge-podge of so many memories, stories, styles, events, people in one place. We knew if we were going to England we had to spend a bit of time in London. On Wednesday, we arrived in London around 1030 from York. Our train came in at King's Cross, so we jumped on the tube to Paddington. I love Paddington, because I love Paddington Bear. Simple enough reason, I suppose! Our hotel is just 'round the corner from the station, so we dropped off our bags and headed out for our very busy day!
M was patient enough to let me take another picture with Paddington! Since the film has come out, they moved the bronze statue to the clock where he met the Brown family. However, we didn't know that, and the fellow at the Paddington shoppe had to fill us in. I did get a picture with the film Paddington to start!
We then headed down to the clock to see the real thing. There is an adorable little bench now- look, it's Paddington and me being besties!

Once I had spent enough time with Paddington, we headed out into Londontown! First stop? Freed of London. Freed is a dance supply company, known for their pointe shoes. I was there to buy a pair of ballet flats, though.  Their flats are well supported, and good quality. I also grabbed a snap in front of the store- M was wonderful to stand in the rain and take this for me 🙂
Moving on from there, we went to Trafalgar, Westminster, and the like! I forgot how impressive everything is in London. I was able to find Canada House again!
The Admiralty Arch- I find this architecturally fascinating, and I don't know why!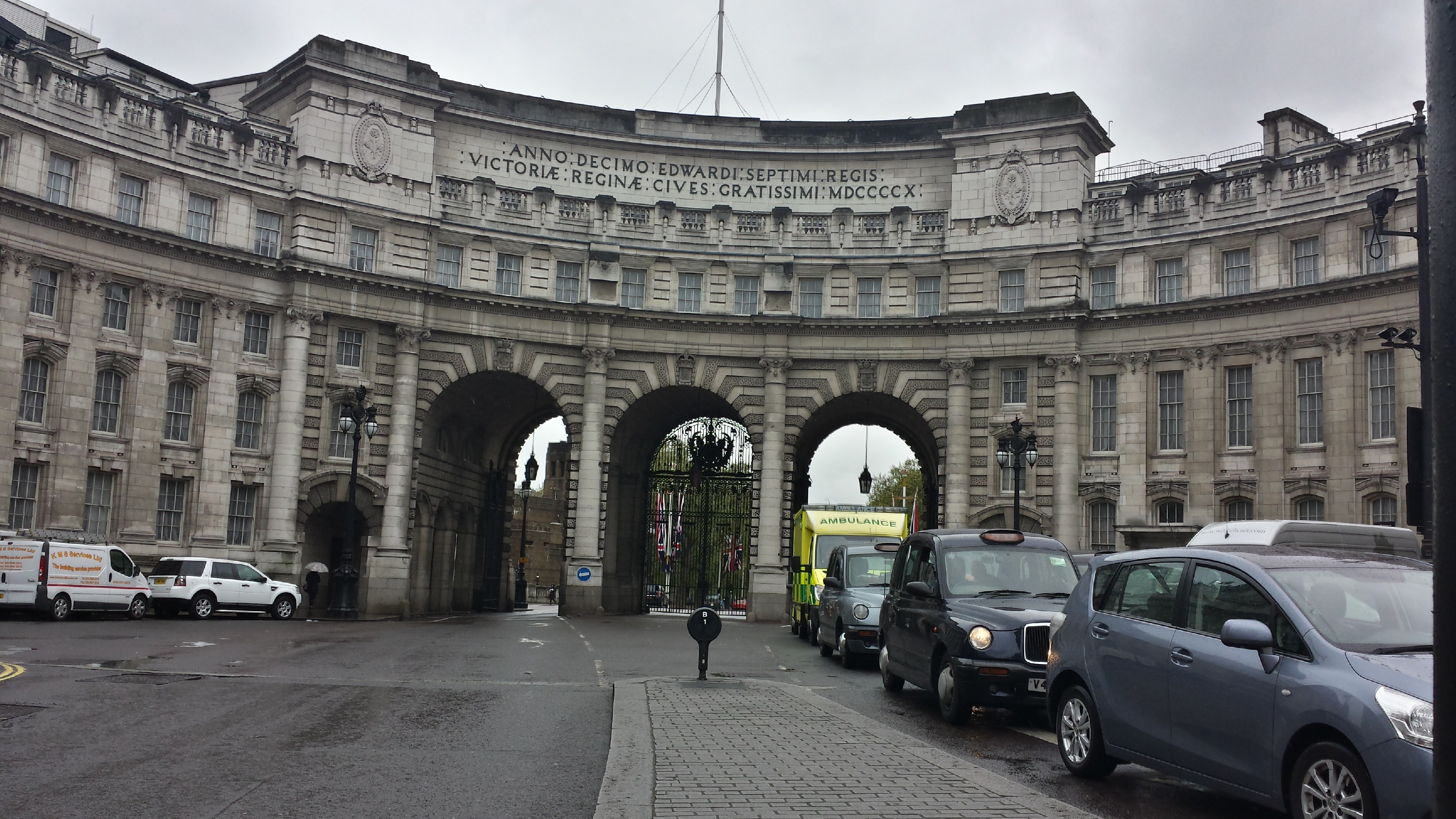 We found Shaun the Sheep!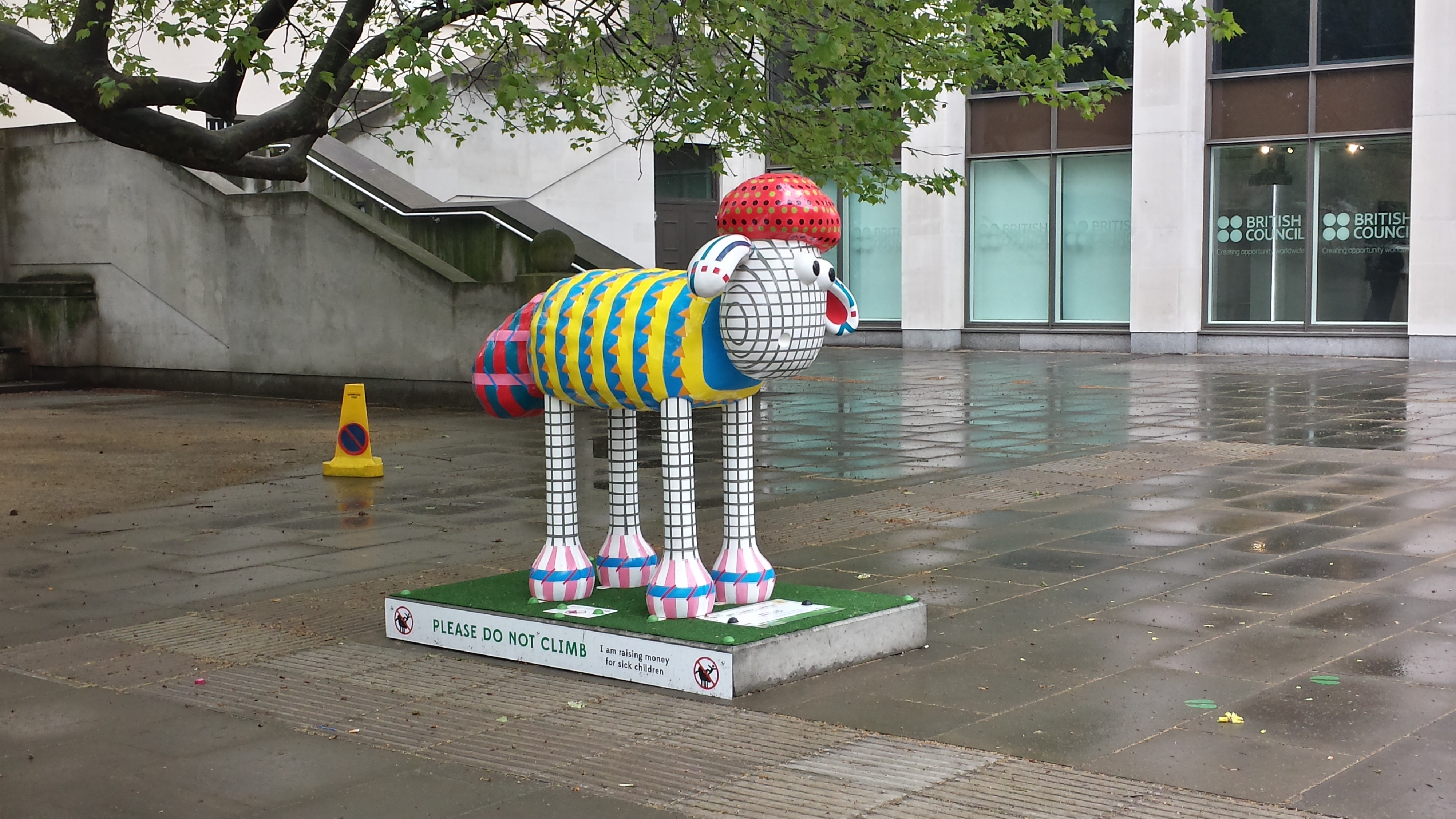 Ahhh, the Bulldog.
Until tomorrow,
The Historian!